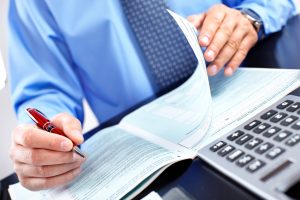 Get Back On Track
I can troubleshoot your current accounting system using a variety of approaches. I can…
review your current accounting program setup and preferences;
review, edit, and customize your Chart of Accounts;
determine and reconcile data errors;
review your financial information and highlight inconsistencies or problem areas;
discover simpler methods for your daily accounting procedures.
Behind in bookkeeping?
get your accounting up-to-date, allowing you to concentrate on the operation of your business;
utilize the same accounting program you use so that the file can easily be stored onto your system;
find and share simpler ways to take care of the daily, weekly or monthly data entry;
provide you will detailed financial statements and go over any areas of concern with you. It is never just numbers on a page;
prepare your GST returns, payroll remittances, and T4's;
provide you with as much or as little detail as you wish.
Need Year End Preparation?
I can help reduce accounting costs by…
reviewing your data, reconcile entries and/or accounts that concern you as well as entries and/or accounts that m ay be unclear.
synthesizing information and completing financial statements for your accountant's review and income tax return.
making myself available to answer your accountant's questions to the best of his familiarity with your file.
These tasks can be considerably cheaper using bookkeeping services rather than the hourly rate charged by an accountant.
Full Bookkeeping and Payroll Services
Full weekly, monthly, quarterly and yearly bookkeeping depending on your needs.
Full general ledger accounting, including:
Accounts Payable
Accounts Receivable
Payroll
Job or Project Tracking
Progress Billing
Inventory (depending on info you supply)
GST Reporting
Payslips, T4's and ROE's
You will be provided with:
a variety of financial statements;
a Payroll Ledger;
a printed General Ledger;
your receipts organized;
a data file for your accountant, if necessary.
Our Top-Rated Services
You're busy running your business. I understand! That's why I have a wide range of helpful accounting services to take the load off your shoulders.
Troubleshooting cash flow
Accounting and Financials